Wir verstehen, dass es Peinlich sein kann, weshalb Sie unsere Creme in der Privatsphäre Ihres eigenen Heimes Anwenden. Für den umfassenden Schutz ihrer Privatsphäre verschicken wir unsere Creme jetzt in unbeschrifteten, einfarbigen Kartons.
Wie Sie sehen können Sie unsere oberflächlich aufzutragende Creme einfach, schnell und effektiv bei sich zu Hause anwenden.
1. Gibbs S, Harvey I, Sterling JC, Stark R. Local treatments and remedy for cutaneous warts. Cochrane Database Syst Rev. 2004;(4):CD001781.
2. www.accessdata.fda.gov/scripts/cdrh/cfdocs/cfcfr/cfrsearch.cfm?fr=358.110
3. Sheffield PJ. Tissue oxygen measurements. Davis JC (ed.), Problem Wounds and remedies, New York, Elsevier, 1988:17-53.
4. Hunt TK, Zederfeldt B, Goldstick TK. Oxygen and healing and warts. Am Journ. Surg. 1969; 1(18):521-525.
5. www.medicinenet.com/warts_common_warts/page4.htm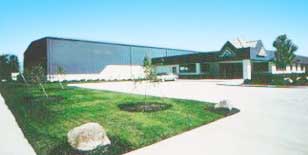 Waldon Research
501 SILVERSIDE RD
SUITE 105 WILMINGTON, DE
19809 United States
Bastion Tower, étages 20 & 21
5 Place du Champ de Mars
B-1050 Brussels,
Belgium
Level 21, Habtoor Business Tower
Dubai Marina
Dubai,
United Arab Emirates
Bjørvika
Dronning Eufemias gate,
0191 Oslo,
Norway
Taipei Far Eastern Plaza, Taipei
Level 16, Far Eastern Plaza,
No. 207, Section 2,
Dun Hua South Road,
Taipei 106,
Taiwan
6 Fairfield Green,
Belvedere Manor,
Waterford,
Ireland
Lakeside Business Center AG
Gotthardstrasse 26
6300 Zug
Switzerland
Level 8, Vibgyor Towers
G Block C62 Bandra Kurla Complex
Mumbai 400 051
India
Level 8 Tekfen Tower
Buyukdere St. No.209
4. Levent Sisli
Istanbul 34394
Turkey
Klarabergsgatan 29,
111 21
Stockholm
Sweden
Asterweg 19 D12 unit 1,
Amsterdam,
Netherlands
1031 HL
Av. Acueducto No. 4851 4th Floor, Fracc.
Real Acueducto,
45116
Mexico
Long St & Hans Strydom Avenue,
Cape Town, 8000,
South Africa
Golden Quarter
Tuchlauben, 1010 Vienna,
Austria
Suite 901 Level 9
The Hong Kong Club Building
3A Chater Road
Hong Kong
China
Lyngbyvej 20
2100 Copenhagen
Denmark
Level 33,
International Financial Centre Tower 2
Jalan Jenderal Sudirman Kav. 22-23
Jakarta 12920
Indonesia
Level 36, Menara Citibank,
165 Jalan Ampang,
50450 Kuala Lumpur
Malaysia
Suite 22C Level 22
Tower One and Exchange Plaza
Ayala Triangle Ayala Avenue
Makati City
Manila 1226
Philippines
Level 26, PSA Building
460 Alexandra Road
Singapore 119963
Tempelhof GroBbeerenstraBe,
12107 Berlin,
Germany
Tempelhof GroBbeerenstraBe,
12107 Berlin,
Germany
100 King St W #5700,
Toronto,
ON M5X 1C7,
Canada
Via Paracelso 26,
Centro Direzionale Colleoni,
Palazzo Cassiopea 3,
20864 Agrate Brianza
Italy
Puerta de las Naciones,
Ribera del Loira 46,
Campo de las Naciones,
28042 Madrid
Espana